HK Centre Distance Extended Gearbox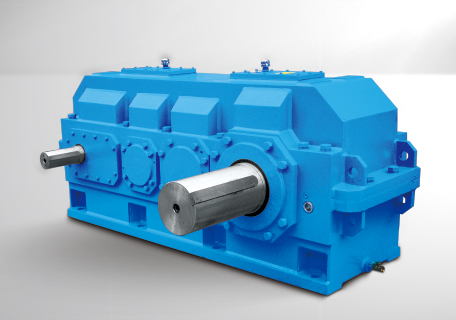 ◆ High modular design, high exchange and short delivery period.
◆ Extend the distance between input shaft and output shaft. It's suitable for gantry cranes, bridge cranes and container cranes.
◆ HK05-HK14 housing is cast housing or welded housing.
◆ HK15-HK22 housing is welded housing.
◆ Double output seals, perfect oil leakage preventing makes the good sealings and can be used in wide range of industry.
◆ Transmission stage: 3 stage, 4 stage.
◆ Mounting mode: foot mounted, foot mounted without feet.
◆ utput shaft: solid shaft (with key,with involute spline), hollow shaft (with key, shrink disc).

◆ Hoist and transport
◆ Harbor and shipping
◆ Metallurgy and mining

● Providing correct gearbox and combined gearbox to meet your application needs.
● Lowering maintenance cost and lifting operation efficiency.
● Improving production capacity and boosting economic profitability.