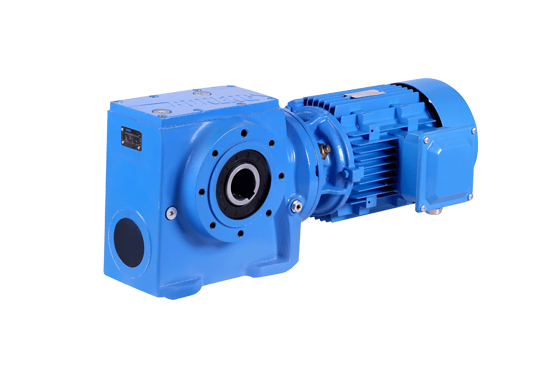 ◆ Modular design, high product interchangeability and short delivery period.
◆ Wider ratio range, more universal applicability.
◆ Integrated casting housing, small volume, good loading capacity, stable transmitting and low noise level.
◆ Perfect oil leakage preventing, higher reliability in sealing and wider application scope.
◆ Save cost and low maintenance.
◆ Transmission stage: 2 stages.
◆ Mounting mode:Foot-mounted, flange-mounted, short flange-mounted, torque arm mounted.
◆ Output shaft:Solid shaft,Hollow shaft (with key, with shrink disc and with involute spline).

◆ Harbor and shipping
◆ Coal mining
◆ Cement and construction
◆ Paper and light industry
◆ Textile and logistics

● Select the most appropriate gear unit and gear unit combinations according to your working situation.
● Reduce maintenance time,improve application rate.
● Improve product,increase economic benefits.