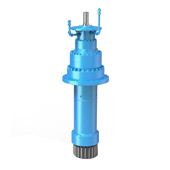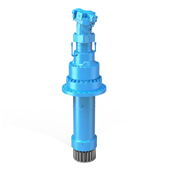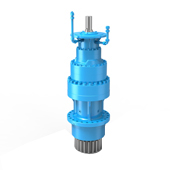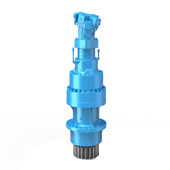 ¡ô High modular design.
¡ô Compact design and dimension, light weight.
¡ô Wide range of ratio, high efficiency, stable running and low noise level.
¡ô Several planet wheel run with load at the same time and distribute the power to realize the combination and separation of moving.
¡ô Two types of flange installation, installation flange with eccentric adjustment function£¨Adjusting the clearance between pinion and ring gear£©.
¡ô Middle Connecting Flange and planet carrier are designed by computer simulated deformation and stress analysis..
¡ô Planetary stage: 2 stage, 3 stage or 4 stage.
¡ô Input mode: Electric motor or hydraulic motor.If hydraulic motor input,the gearbox is equipped with hydraulic loose¡ªspring multi disc brake.
¡ô Output mode: Pinion output£¨Integral or split type£©.


¡ñ To get you the right type of gearbox or a combination of gearbox according to your operation conditions;
¡ñ To enhance the working efficience by minimizing the shutdown;
¡ñ To gain more profit by improving the properties of your products.