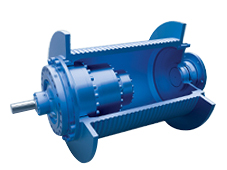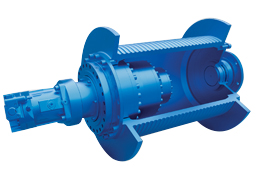 ◆ High modular design.
◆ Compact design and dimension, light weight.
◆ Wide range of ratio, high efficiency, stable running and low noise level.
◆ Several planet wheels run with load at the same time and distribute the power to realize the combination and separation of moving.
◆ Assemble the PW winch gear box in the drum and save the space. Especially in the confined space conditions, it is the economic solutions.
◆ Housing and planet carrier are designed through computer simulated deformation and stress analysis.
◆ Planetary stage: 2 stage, 3 stage or 4 stage.
◆ Input mode: with electric motor or hydraulic motor. When hydraulic motor inputs, the PW winch gear box is with hydraulic loose—spring multi disc brake system.
◆ Output mode: flange or internal gear wheel.


● To get you the right type of gearbox or a combination of gearbox according to your operation conditions;
● To enhance the working efficience by minimizing the shutdown;
● To gain more profit by improving the properties of your products.