HK Helical Gearbox with Extended Center Distance for Cranes NEW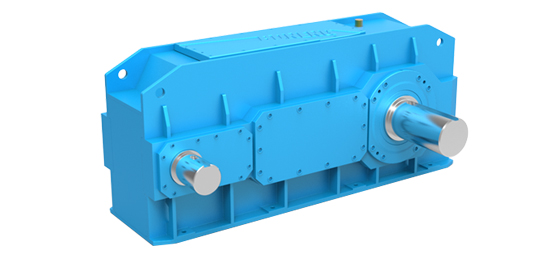 ¡ô Modular design£¬high product interchangeability and Short delivery period.
¡ô Extend the central distance between input and output shaft, with bigger mounting dimension and better loading capacity.
¡ô Especially suitable for main and subsidiary lifting mechanisms of portal crane, bridge crane and container crane.
¡ô HK series (regulation 05~22)gear boxes, using steel plate welded housing with good rigidity and can run steadily.
¡ô Labyrinth seal combination sealing method, with more complete oil leakage preventing, higher reliability in sealing and wider application scope.
¡ô Transmission stage: 3 stage, 4 stage.
¡ô Mounting mode£ºFoot-mounted.
¡ô Output shaft£ºSolid shaft£¨with key, with involute spline£©, Hollow shaft£¨with key, with involute spline, with shrink disc£©, Type C gear shaft.

¡ô Harbor and shipping
¡ô Metallurgy and mining
¡ô Building and shipbuilding

¡ñ Providing correct gearbox and combined gearbox to meet your application needs.
¡ñ Lowering maintenance cost and lifting operation efficiency.
¡ñ Improving production capacity and boosting economic profitability.