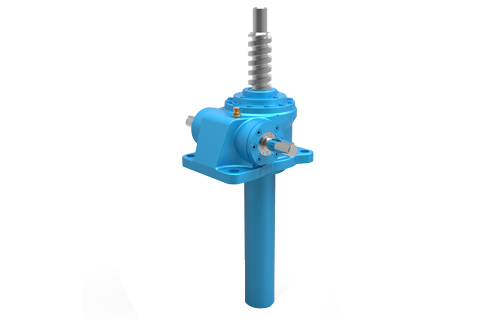 ¡ô Original modular design, biomimetic surface with owned intellectual property right.
¡ô Adopt German worm hob to process the worm wheel.
¡ô Low friction, long lifecycle, high efficiency.
¡ô Diverse drives, motor or other power drive, also can be driven by hand.
¡ô Various output type.
¡ô Mounting mode: foot mounted, base support mounted, legs and base support mounted.
¡ô Top end connection mode: flange, I type connection, B type connection.
¡ô Structure mode: plain mode, with anti rotation device, with structure traveling nut.

¡ô Building and construction
¡ô Forest and paper
¡ô Metal processing
¡ô Agriculture and food

¡ñ Providing correct gearbox and combined gearbox to meet your application needs.
¡ñ Lowering maintenance cost and lifting operation efficiency.
¡ñ Improving production capacity and boosting economic profitability.