MB Variable Speeder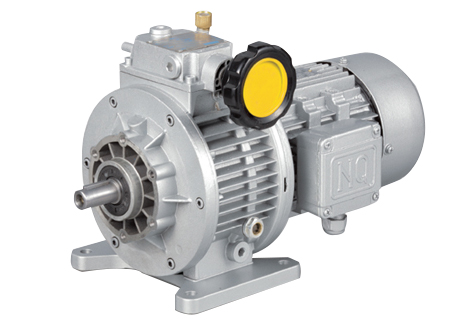 ¡ô Big variable speed range: speed range 200r/min-1000r/min (4 pole motor input), suitable for constant running with CC or CCW direction. Speed can be varied at the starting or in running with loading, meet the requirement on the variable or continuous changed technical data.
¡ô High variable speed precision, high strength, coaxial structure, compact design and light weight.
¡ô Stable performance, under the permissible loading, certain output speed is constant.
¡ô Stable running, low noise level, long life cycle, easy maintenance and operation and high efficiency.
¡ô Mounting mode: foot mounted and flange mounted.

¡ô Output shaft: solid shaft.

¡ô Food
¡ô Paper
¡ô Rubber
¡ô Porcelain
¡ô Machinery
¡ñ Select the most appropriate gear unit and gear unit combinations according to your working situation.
¡ñ Reduce maintenance time,improve application rate.
¡ñ Improve product,increase economic benefits.